In this article
Table of contents
Articles in this category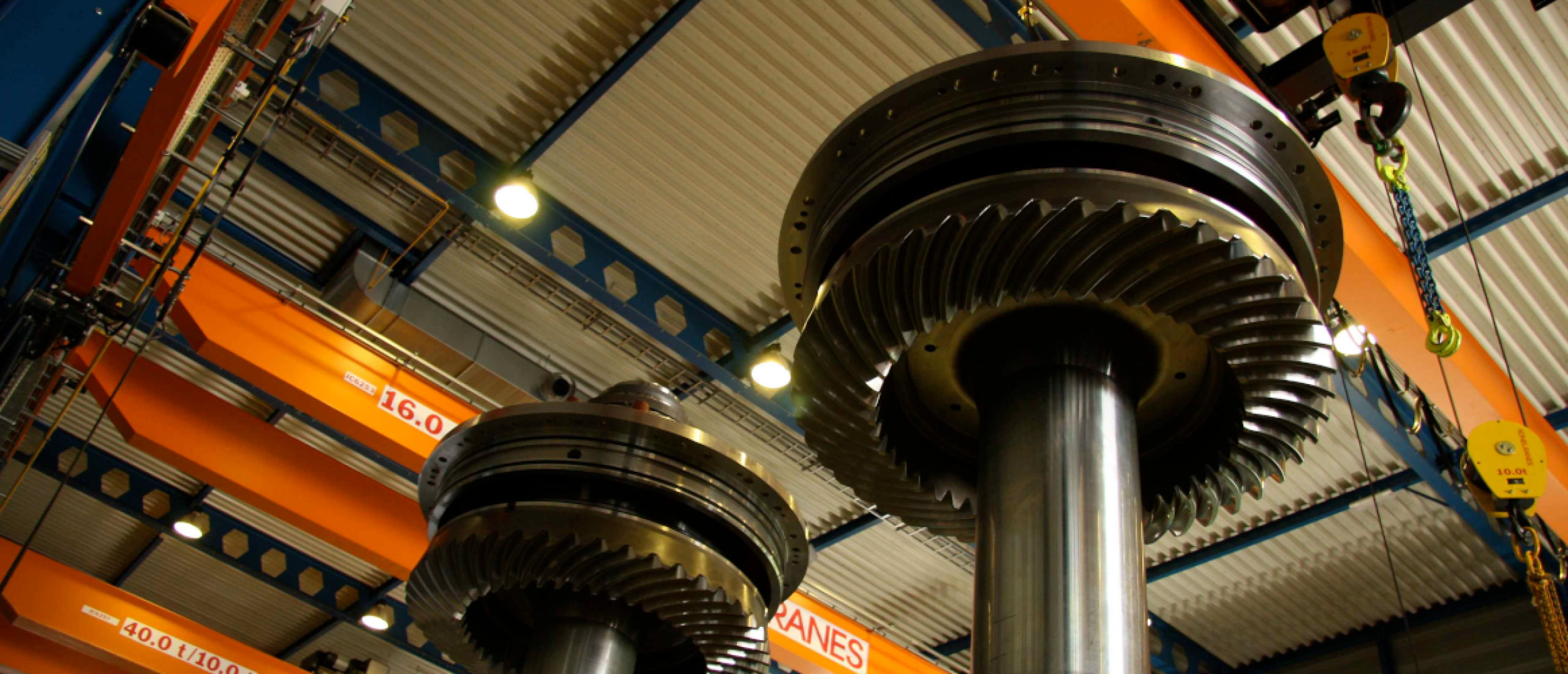 Work Order
A Work Order is created when costs have to be booked on a defined cost centre. This cost centre is linked to a Technical Object such as an equipment or functional location. Work Orders record the actual time spent on maintenance tasks. It records the consumption of spare parts, and if an external supplier has carried out a repair, the invoice also has a place in the Work Order. The Work Order can be created in various ways by a planner or work preparer:
As a follow-up to a Notification;
Automatically created as a result of a Maintenance Plan;
Directly without an underlying document as mentioned under 1 or 2.
A Work Order goes through a cycle of various statuses. Each status represents a step in the lifecycle and different functions are related to the status. In the diagram below, the Work Order life cycle is depicted in the various main stages of the process.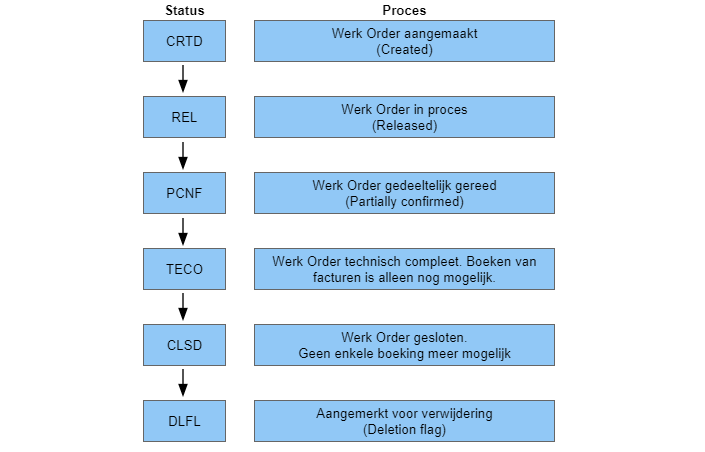 Relevant SAP transaction codes
IW31 - Create Work Order
(SAP Menu > Logistics > Plant Maintenance > Maintenance Processing > Order > IW21)
IW32 - Change Work Order
(SAP Menu > Logistics > Plant Maintenance > Maintenance Processing > Order > IW22)
IW33 - Display Work Order
(SAP Menu > Logistics > Plant Maintenance > Maintenance Processing > Order > IW23)
IW39 - Display List of Work Orders
(SAP Menu > Logistics > Plant Maintenance > Maintenance Processing > Order > IW29)